We are a growing company and always accepting applications for skilled employees who are dependable, hard working and have a great attitude.
If you match these qualifications, please email your resume and cover letter, or employment application, to employment@burrowsmfg.com or fill out the online application using the link below, or use the printable application pdf.
Now Hiring – Cabinet Assemblers – Day Shift 6am to 2:30pm
Now Hiring Cabinet Assemblers – Woodworkers Evening Shift 2:30pm to 11pm – +Differential Pay
How Hiring – Woodworkers Day Shift 6am to 2:30pm
Now Hiring – Cabinet Field Service Tech
Our printable employment application pdf can be opened and printed from any PDF reader however for fill in and save functionality, download the form (right click on a PC or ctrl click on a Mac and choose save as) and then open it using the latest version of Adobe Acrobat's free reader which you can download here: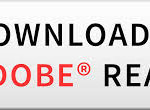 Once you save the completed pdf application form, you can email it to us at employment@burrowsmfg.com or fax it to 512.233.5202.  A resume and cover letter may be submitted in place of an employment application.
You can also download Adobe Acrobat's free app. for smart phone or tablet which allows you to open the form in Acrobat Reader on your portable device, fill in the fields and easily save and attach it to an email and send it.
We look forward to hearing from you.
Employee Referral Bonus
Current employees: let HR know who you are referring OR have candidate include your name on application, in "how did you hear about us" section. Applicant can also provide employee's name during interview. Referral name must be provided before applicant starts work. $100 is paid out on next paycheck after referred applicant is hired and works 90 days.