We are a growing company and we are always accepting applications for skilled employees who are dependable, hard working and have a great attitude.  If you match these qualifications, please email your resume and cover letter or employment application to employment@burrowsmfg.com or fax it to 512.233.5202. You can open the PDF employment application link below and save and print it and email it, fax it to us or drop it off at our office.
Now Hiring – Building/Facilities Technician
Now Hiring – Specialty Woodworker
Now Hiring – Cabinet Production and Assembly
Now Hiring – Cabinet Spray Booth Operator
Our employment application pdf can be opened and printed from any PDF reader however for fill in and save functionality, download the form (right click on a PC or ctrl click on a Mac and choose save as) and then open it using the latest version of Adobe Acrobat's free reader which you can download here: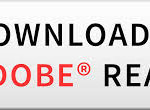 Once you save the completed pdf application form, you can email it to us at employment@burrowsmfg.com or fax it to 512.233.5202.  A resume and cover letter may be submitted in place of an employment application.
You can also download Adobe Acrobat's free app. for smart phone or tablet which allows you to open the form in Acrobat Reader on your portable device, fill in the fields and easily save and attach it to an email and send it.
We look forward to hearing from you.