Matching EVRGRN Interior Options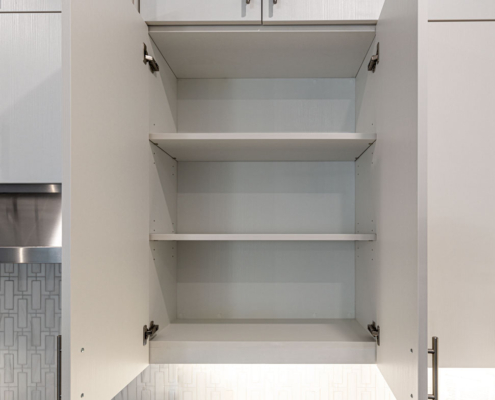 Our beautiful EVRGRN cabinet colors are now available on cabinet interiors and shelves on closed cabinets in addition to glass door cabinets and open shelves. The upper cabinet above features durable Luxe cabinet interiors and exteriors.
Matching cabinet interiors with the same color and grain pattern on the inside and outside of the cabinet, as well as the cabinet doors, creates a high-end, uniform look. Cabinets with glass doors or open shelves come standard with matching interiors and shelves as seen below in this Laurent built-in buffet cabinet with Laurent interiors and shelves, and the hidden bookshelves shown below.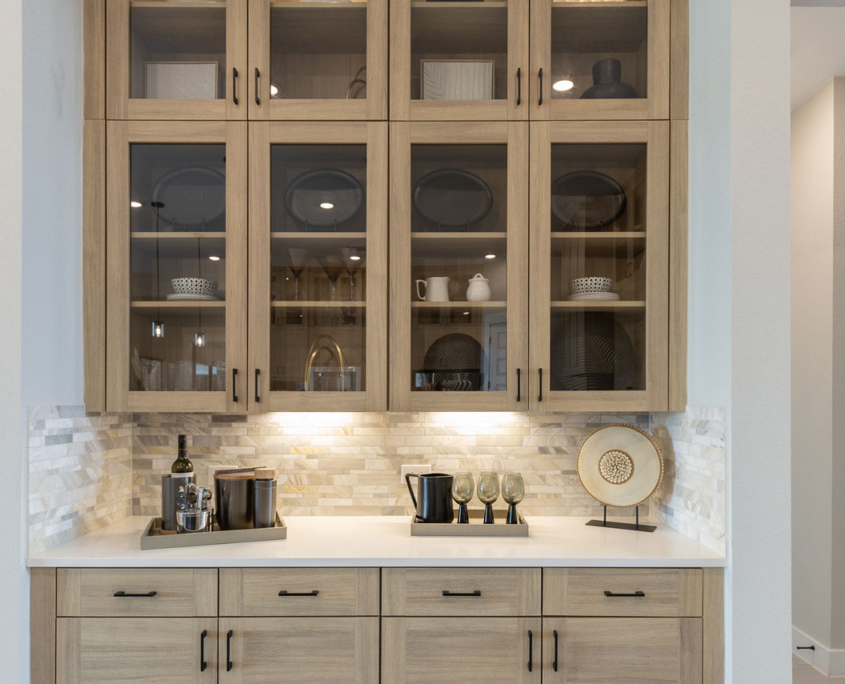 Whether your preference is bright, white Luxe cabinets, a medium wood tone cabinet like Portaria,  a white oak woodgrain look like Biscay or Laurent or dark, elegant cabinets in Castel, Bellis or Vattern, the color and grain can continue to the inside of the EVRGRN cabinet.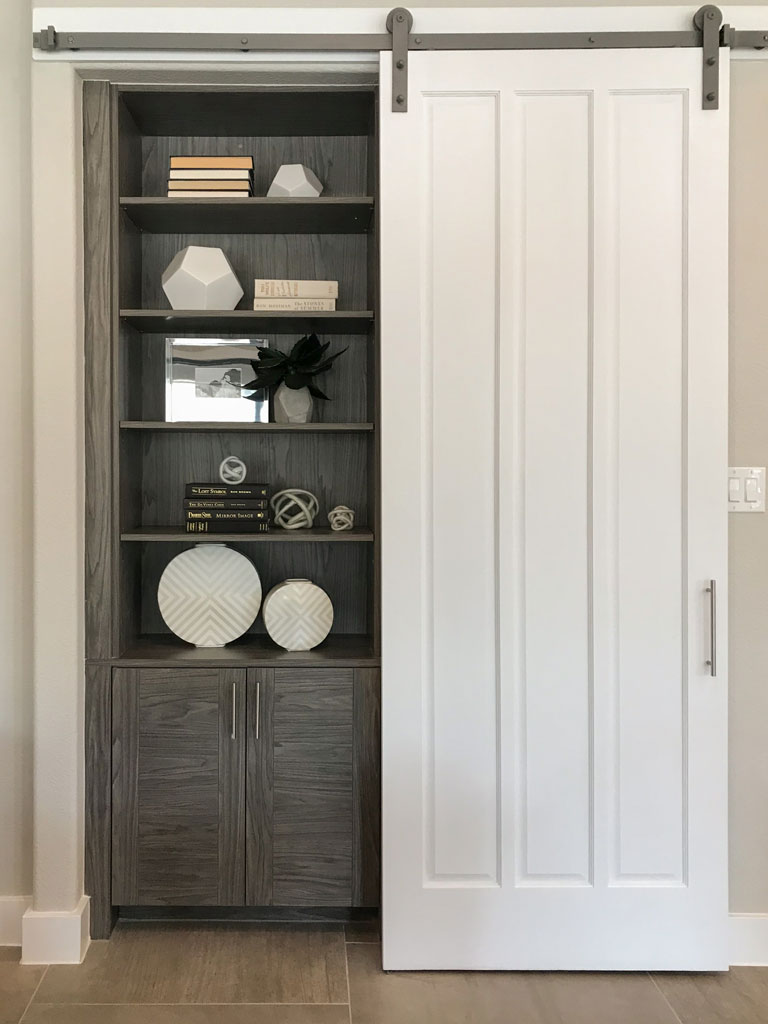 Burrows Cabinets is a builder-direct cabinet manufacturer. If you are a homeowner, please contact your home builder or visit their design center for specific information on the cabinet options, door styles, wood species and finish options specific to your community. Some options are available only in select communities.
https://burrowscabinets.com/wp-content/uploads/kitchen-upper-luxe-interior-1pc-uhfe-4-0291-web.jpg
785
1100
oz
https://burrowscabinets.com/wp-content/uploads/burrows-cabinets-diamond-logo-web.jpg
oz
2023-04-04 08:59:49
2023-04-04 09:16:50
Matching EVRGRN Interior Options